Mark Fox
VP & CTO & Partner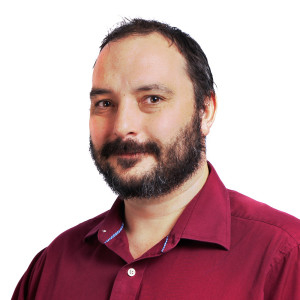 Analytical, Logical, Compassionate, Adventurous, Fun, World traveler
Mark Fox
VP & CTO & Partner
Mark brings over 18 years of technology, marketing and business management experience to Brand Momentum. He has a successful history of building and leading large technical and operations teams to deliver great results for Fortune 500 companies. He led various technical teams at CIM and introduced innovative technologies such as client portals, employee collaboration systems and real-time reporting for leading North American clients.
Mark is also a software developer and data management expert. He holds several technical certifications and has been able to establish Brand Momentum as a Gold Certified Partner with Microsoft.
He has a true passion for people and technology. His goal is to make technology work for businesses in ways that are simple yet effective. Brand Momentum is proud of the world-class technological infrastructure that Mark has implemented.
Mark always tries to enjoy life to the fullest by finding the fun in everything he does. This great attitude makes him a perfect fit here at Brand Momentum.
"Things are only impossible until they're not."
– Captain Jean-Luc Picard